24 Hour Locksmith Aurora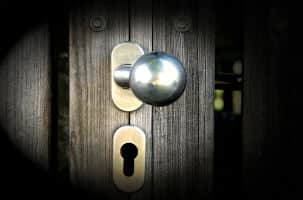 Serving Aurora for more than 15 years, the next time you need a local locksmith, we are just a phone call away. Highly experienced, there's little that our technician team has not seen over the years. Throughout the GTA, we have assisted thousands of customers with their residential, commercial, car, and 24/7 emergency locksmith needs.
From the standpoint of searching for a residential locksmith in Aurora, we know how much responsibility is placed in our hands when we're assigned to a job. After all, a client is trusting us with their property and, for some, their most valuable asset. How we've been able to maintain an A+ rating over the years with our residential clients has been in going above and beyond. Combing through our customer reviews, you see some examples of the services we have offered in the past. Licensed, bonded, and insured, GTA Locksmith and Doors is a name you can trust.
Commercial Locksmith Aurora
Commercial security needs are a little bit different in terms of what is needed. Commercial locksmith services in Aurora might include security upgrades, electronic access, window and door replacement and/or repair, key systems, lock installation, access control, and master keys. For the ultimate commercial locksmith in Aurora, we have experience across each of these categories of service and more. By getting in touch with GTA Locksmith and Doors, know that your key, lock, and security needs will be taken care of. 24-hour service any time of day, we offer a flat rate with no hidden costs.
Emergency Locksmith Aurora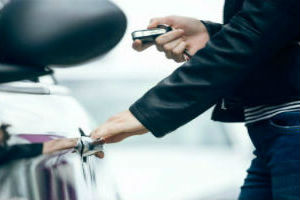 For car emergency locksmith situations or emergency locksmith services in general, over the years, this is where we receive a lot of our calls. We know what it's like to be searching for professional locksmiths when you're locked out of the car in a freezing Canadian winter, or when you've come home after a long day at work only to find out that you're locked outside of your house. There's no reason to damage any property getting inside or to risk injury. With 24 hour customer service, we would be happy to dispatch a technician to your location.
For Aurora and its surrounding area, we have been an established locksmith in the area for more than a decade. In that time, we have treated thousands of customers in residential, commercial, and emergency settings. All locksmith technicians under the GTA Locksmith and Doors name have undergone extensive training to be a part of our team, and we're confident that they have the knowledge necessary to troubleshoot any key and lock issue through to resolution.
Rest assured that you're in good hands when you choose GTA Locksmith and Doors for your Aurora locksmith. Though you might not need us today, we don't know what tomorrow brings. It doesn't hurt to put our number into your phone so that when you do need us, you can reach us quick. As we've been here to see Aurora grow, local residents have depended on GTA Locksmith and Doors to provide them the highest quality locksmith and security services. In the years to come, we look forward to continuing to serve the community with tact, professionalism, and commitment.
Contact Us
We are available 24/7, and you can call us anytime (647-991-9171).
If you feel that the matter is not urgent or you would like to receive a quote please fill out the form below and we will respond at the earliest convenience.
Email Us