24 Hour Locksmith Brampton
As a top locksmith in Brampton, there's a lot that GTA Locksmith and Doors specialize in. Many times, we've received calls from customers stranded in the Canadian cold looking for a 24-7 emergency locksmith to unlock their car. There's been commercial customers who have come to us seeking 24 hour service with a flat rate and no hidden costs. We've also had many residential clients come to us looking for a top quality service in servicing doors and frames, aluminum, wood, still, sliding glass doors, patio doors, and general glass doors. In our time, we've done it all!
For the past 15 years, we have been the go-to locksmith for thousands of customers across Brampton. Among the assets that have made us such a key player in the GTA has been 24-7 emergency service. For customers anywhere in Brampton, when you need a locksmith, you can call on us 24 hours a day and 7 days a week – anytime day or night.
Car Locksmith Brampton
The next time you're locked out of your car, locked out of your home, or locked out of your business, just give us a call and we can dispatch a technician to you immediately. Perfect for any emergency, receive an unmatched quality of service from a locksmith who has the experience, knowledge, and tools to get the job done right.
Residential Locksmith Brampton
The next time you need a residential locksmith, get in touch with GTA Locksmith and Doors. Don't worry if you have lost keys, require key extraction, key cutting, key replacement, or whatever the situation may be. Servicing Brampton and surrounding areas, we will travel to anywhere we are requested with the resources needed to resolve the problem.
Commercial Locksmith Brampton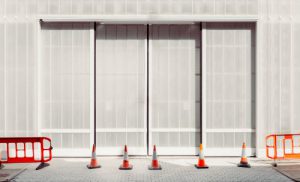 Let's say, you need a commercial locksmith – just give us a call. Throughout the years, we've handled the installation and repair of doors and security systems, high security locks, lost keys, emergency lockouts, alarm systems, and master key systems. We are professional Brampton locksmith services, passionate about security services and committed to topping any expectation of our work. The years of experience and success to our name is representative of that passion and commitment.
Any time you need a car locksmith in Brampton, reach out. Being locked out of your car is no fun – especially when it's in the middle of a hot Canadian summer or a chilly, snowy winter day. 24-7, we are a dedicated team of locksmiths ready to provide world-class assistance.
With 24-7 emergency services that can't be beat, you know where to call if you need a locksmith in Brampton. As we have seen Brampton grow over the years to become the rising community it is today, we've enjoyed being able to participate in this growth. So far, it's been reliability, hard work, and dedication to providing the best customer service in the industry that has kept GTA Locksmith and Doors in the phone books of our customers. As we look ahead to the future, we remain committed to being among the best locksmiths in Canada and a top service in Brampton.
Need to unlock a lock or change a lock – we'll get it done. Need to have a lock rekeyed – that's easy. We have the tools needed to get any job you need done and as a mobile locksmith in Brampton, we come to you.
Contact Locksmith Brampton:
We are available 24/7, and you can call us anytime (647-991-9171).
If you feel that the matter is not urgent or you would like to receive a quote please fill out the form below and we will respond at the earliest convenience.
Email Us