24 Hour Locksmith Etobicoke
For more than 15 years, GTA Locksmith and Doors has been serving Etobicoke and surrounding areas. In this time, we've upheld the highest standards of professionalism and have communicated a passion for the work we do.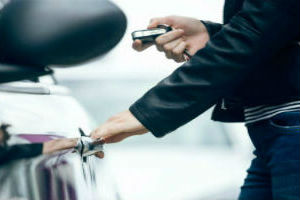 To this day, we get calls from customers we have been working with for years, helping to install and/or replace doors, locks, and keys, handle locksmith emergencies, and assist with unlocking services in residential, commercial, industrial, and car settings. We are just as committed today to being the best locksmith in Etobicoke as we were over a decade ago. For when you need someone with years of experience and knowledge to help you with a locksmith-related conundrum, turn to GTA Locksmith and Doors.
Among our categories of service, requests for a residential locksmith often come in from customers in a range of predicaments, from being locked out of the house to upgrading their door and lock security. With our 24-7 quality service, if it's an emergency, we can get a certified locksmith there in minutes. Also, if you require a little more planning, we would be happy to work whenever is good for you. All of our professional locksmiths on our team are certified, bonded, and insured. In part, it's the work they've put in as residential locksmiths in Etobicoke and Toronto that have made this company what it is.
24 Hour Locksmith Etobicoke
In addition to residential, we've provided world-class locksmith services for commercial companies. If there's any concern with a door or lock, or occasionally an issue with getting inside a locked space, we would be happy to schedule a technician's visit. Also, if you require 24 hour emergency services, we do our best ensure to always have a locksmith on hand ready to be put to work any time day or night. The meticulous attention to detail and our adaptability to different conditions has made us a reputable, trustworthy locksmith company in Etobicoke among our commercial clientele.
Emergency Locksmith Etobicoke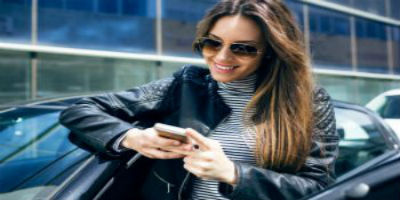 Have you ever been locked out of your car with no idea on who to call or what to do – we have dealt with probably thousands of similar cases over the years in Toronto and Etobicoke. There's no need to worry. We always recommend putting our number into your phone so that when you need it, it's there. Call today for 24-7 emergency car locksmith services in Etobicoke.
The team at GTA Locksmith and Doors is well-trained, highly experienced, and come with the tools required to get the job done. By tapping into our 24-7 availability, you also receive the highest quality assistance any time you need it. We don't compromise on quality control and we don't damage property. Whether it's an installation, repair, or to help you gain access, each of our technicians are equipped with the ideal skillset to safely accomplish the task. The nuances of handling locks of all varieties only comes with experience and over 15 years servicing Etobicoke, that's one thing we have in abundance.
Please feel encouraged to get in touch if you're ever locked out the home, locked out of your car, in need of a lock change, or need to set up some new door and lock combinations. Responsive, fast, and 24/7, there's nobody better than GTA Locksmith and Doors.
Contact Us
GTA Locksmith & Doors technician is available to serve you in Etobickoe and anywhere in the Toronto Greater area.  We are available 24/7, and you can call us anytime (647-991-9171).
Our customers are important to us and we often go above and beyond to keep them happy. If you feel that the matter is not urgent or you would like to receive a quote please fill out the form below and we will respond at the earliest convenience.
Email Us