Locksmith Markham
Qualified Locksmiths in Markham experienced in Lock Changes, Installation, Replacement, and all types of locksmith services
24 Hour Locksmith Markham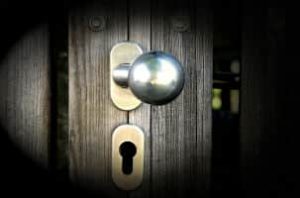 Locks come in all shapes, sizes, and types. In the 15 years that our GTA Locksmith company has been servicing the Markham region, we've probably hundreds of different lock types. There's nothing we've come across yet that we have not been able to provide a meaningful, safe solution for.
That's how we've accumulated a long list of clients who have chosen us as their locksmith, providing residential, commercial, industrial, automotive, and emergency services. No matter what the situation is, a qualified and skilled locksmith comes at a high value. For anyone with a lock-related concern and in need of an affordable rate, we would be happy to help.
Speak with a service representative today to book a technician and even better, if its emergency locksmith services in Markham that is required, we can dispatch a technician to you immediately!
Residential Locksmith Markham
So much of our clientele comes from frustrated Markham residents seeking a residential locksmith to help them set up new locks and keys in the home. If you have specific requests or are seeking a more thorough security and lock plan, we would be happy to provide a consultation on the different options available to you. Also, have you ever been locked out of the house – no worries, we can help. Around the clock, 24/7, just give us a call.
As a commercial locksmith company, we come bonded, insured, and using the highest quality materials to help set up long-term security solutions in your place of business. Among the locksmith services in Markham that we offer, these include lock changes, security lock installation and repair, deadbolt installation, lock replacement, high-security locks, key locks, door locks, key cutting, chip keys, and master keys among others. The security of your commercial property is never something you should compromise on. Speak with an accomplished Markham locksmith for more information on the services we offer.
Car Locksmith Markham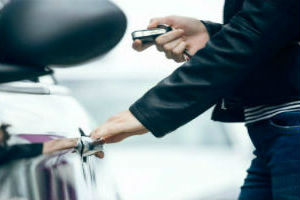 Have you ever been locked out of the car – we know how frustrating it is! Through our 24-7 emergency locksmith services, put in a call to our dispatch and we can have a technician sent to your location within minutes. They would be more than happy to assist, using safe methods that won't damage property to help you regain access to your vehicle. Providing quality solutions when you need them most, GTA Locksmith and Doors is the right Markham locksmith to call. Put our number into your phone today and for when you can't get in your car, give us a ring.
Servicing Markham for over a decade, we've maintained a commitment to providing reliable locksmith solutions across the region. For any lock-related work or queries, we're just a phone call away. We stand by the years of experience and trustworthiness of our technicians, who consistently go above and beyond to deliver quality locksmith results. Remember, there are few lock-related situations that we haven't seen over the years. We're here to help.
Professional locksmiths trained in lock changing, lock rekeying, and replacement keys for residents across Markham and the surrounding region. So the next time you need a residential, commercial, or car locksmith, give us a call 24/7 anytime.
Contact Us
We are available 24/7, and you can call us anytime (647-991-9171).
If you feel that the matter is not urgent or you would like to receive a quote please fill out the form below and we will respond at the earliest convenience.
Email Us