There's no locksmith better than the team we have at GTA Locksmith and Doors. Servicing Mississauga and the surrounding area for more than 15 years, we specialized in residential, commercial, car, and 24/7 emergency locksmith services.
Residential Mississauga Locksmith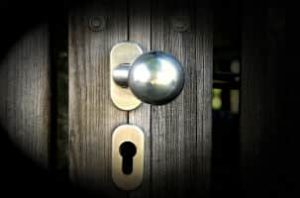 A lot of the phone calls we receive are in times of emergency, such as in the event of a break-in, having locked your keys inside the house, a key actually breaking off inside the lock, and more. For a residential locksmith in Mississauga, we can help provide lock changes, rekeying, and replacement keys if need be, for home settings. Fortunately, we have 24-hour emergency service ensuring that if you are ever trapped in a situation where you absolutely need a locksmith that exact moment, we can dispatch one to you relatively quickly. With a fast response time, affordable rates, and a quality service guaranteed, we are very confident we can resolve even the messiest of lock-related situations.
Commercial Mississauga Locksmith
Commercial buildings require high levels of security, oftentimes employing advanced systems to accomplish this. For a commercial locksmith company in Mississauga, look no further than GTA Locksmith and Doors. Handling lock changes, lock repair, and lock installation, we've overseen numerous locksmith-related projects in commercial settings. Installing high security on entrance doors, ensuring documents are protected, and upholding security of assets are all common requests we have received from business owners across Mississauga. Available 24/7, get in touch should you need our assistance and we'd be happy to get you set up with a technician.
Emergency Mississauga Locksmith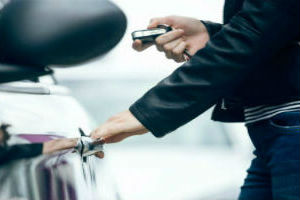 When life is going a mile a minute, locking your keys in the car is a common accident. Call a Mississauga emergency locksmith today. They will assess the situation and determine what the best solution is, be it picking the lock, using broken key extraction, or otherwise. With each service call we take, we ensure to leave the vehicle with no damage to the door or lock. For when you need it fast, we can help get you back in your car quick. Just give us a call and we can have a technician dispatched to you within minutes.
A huge advantage that we have at GTA Locksmith and Doors is being able to offer 24/7 emergency services. Anywhere in Mississauga and the GTA, we service. Any day of the week, even wake us up in the middle of the night if you have to. Emergencies happen and when it comes to requiring a locksmith in those types of situations, we can help.
GTA Locksmith and Doors is an accomplished team of mobile locksmiths, providing fast, quality results in no time. For anyone locked out of their home, locked out of their car, lost their keys, or that is stuck with a lock that has ceased functioning properly, as a top Mississauga locksmith service, it would be our pleasure to provide some assistance. With years of experience behind us and 24 hours a day service, the lines are open. For when you need a locksmith in Mississauga, there's no reason not to give us a call.
Contact Us
We are available 24/7, and you can call us anytime (647-991-9171).
If you feel that the matter is not urgent or you would like to receive a quote please fill out the form below and we will respond at the earliest convenience.
Email Us