Are You Looking For Locksmith North York Services?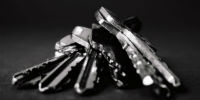 As the times change, so do the nature of locksmith services. In North York, so many of our clients have locks, windows, doors, and security products ranging from the more basic, traditional options to more advanced tech. Throughout the years, we've handled it all. For a North York locksmith experienced in residential, commercial, and industrial settings, choose GTA Locksmith and Doors.
Among the most requested locksmith services in North York, these include door opening, changing locks, 24-hour emergency locksmith services, high-security systems, door locking, key systems, car key unlocking, lock repair, master key systems, and mobile service calls. Across North York, we have handled thousands of customers in our last 15 years of operations. Having worked on locks of all kinds, for when you need fast, affordable locksmith services in a residential, commercial, or car environment, give us a call.
Residential Locksmith North York
As it pertains to residential locksmiths in North York, we would be happy to come to your home for a service call anytime. Be it house, apartment, or condo, we have technicians ready to be dispatched, offering prompt and professional service that won't be beat.
Commercial Locksmith North York
When it comes to commercial or industrial locations, we have serviced hundreds of stores, warehouses, and industrial plants across the GTA and North York. With multiple decades of experience on our locksmith team, you can entrust your security services to us.
Car Locksmith North York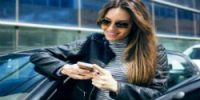 Have you ever been locked out of your car with little idea on who to call for affordable help – we've helped hundreds of people in that very same place. When you need emergency services, you'll be glad to have our number in your phone. We provide car locksmith services to any location in North York, saving you money on a tow truck and helping you avoid unnecessary charges.
Whether you've been locked out, had your property broken into, or are in need of an upgrade, repair, or installation, we have the tools and knowledge in locksmith services required to get the job done right.
Fully licensed and insured, we're not looking to cut corners when it comes to materials used, quality of service, or customer satisfaction. At GTA Locksmith and Doors, we will do everything we can to ensure you are provided the highest quality response from our team. Don't hesitate to ask your North York locksmith any questions or concerns you have. We would be happy to talk and provide a quote for any locksmith-related request. Reliability and accountability are the tenants we have built our business on, and for fifteen years running in North York, that has served us well!
24 Hour Locksmith North York
For an affordable, high-quality locksmith in North York, give us a call 24 hours a day, 7 days a week to speak with a representative. It's our commitment to provide you with the best locksmith service possible and to complete the job to fulfill customer satisfaction. It's of ultimate importance to us that our customers are happy with our work. With every call we take, we do everything within our power to leave our clients with a smile on their face.
Contact Us
We are available 24/7 in North York.
You can call us anytime (647-991-9171).
If you feel that the matter is not urgent or you would like to receive a quote please fill out the form below and we will respond at the earliest convenience.
Email Us