Surpassing expectations and with more than 15 years of experience to draw from, GTA Locksmith and Doors is one of Richmond Hill's top locksmith services. Throughout the past decade-plus, we've built a business model on three things – providing fast 24/7 emergency service to those who need it most, affordable rates to ensure that you get a fair price, and reliability so that when you call us, you know you're going to get top quality service.
Residential Locksmith Richmond Hill
In providing residential locksmith Richmond Hill services in Richmond Hill, we've helped literally thousands of residents regain access after being locked out of the house. Among the residential services we offer, these include door lock installation, the unlocking of jammed doors, regaining functioning of garage doors or the installation of new garage doors, mailbox lock installation, home rekey servicing, and gate locks. When you need a technician to help out at your property, we're there.
Commercial Locksmith Richmond Hill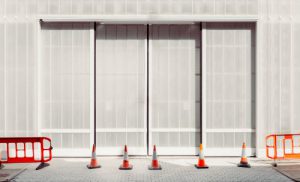 Commercial locksmith Richmond Hill services have been a growing sector with requirements including enhanced security plates, regaining access after being locked out of an office or commercial space, the installation of automatic doors, configuring access control systems, installing commercial high-security locks, installing magnetic locks, and commercial grade leavers. We're proud to have developed a team of technicians, each one effective, efficient, and committed to providing the best Richmond Hill locksmith services.
Car Locksmith Richmond Hill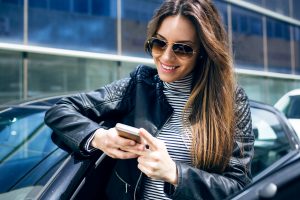 To any Richmond Hill resident who's ever been locked out of their car, GTA Locksmith and Doors boasts a range of experience in dealing with all makes and models. The common calls we receive come in the form of being locked out of a car, requirements for 24/7 emergency car unlocking services, car trunks not opening, and programming remotes not working. If any of these have happened to you, especially during a brutal Canadian winter, you know how frustrating it is. Don't be left out on the side of the road without anyone to call. Put our number into your phone so that you'll have it for when you need it the most. GTA Locksmith and Doors has a network of highly trained locksmith professionals in Richmond Hill on-call. As a company that prides itself on the quality of our work, we've travelled across the Toronto region building a loyal clientele  and numerous repeat customers. As the years have passed, Richmond Hill has been a strong community and one we are proud to serve.
The next time you need locksmith services in Richmond Hill, please keep us in mind. Protect your home, commercial space, vehicle, and community with a locksmith service that won't let you down. The reputation of GTA Locksmith and Doors has been built on trust and honesty. We've given many customers the peace of mind of knowing when they're in a bind and locked out, there's only one name they need to remember to get in touch with – that's GTA Locksmith and Doors.
Contact Us
GTA Locksmith And Doors is available 24/7 in Richmond Hill. Call Us 647-991-9171 now.
write to us and we will respond as soon as possible.
Email Us