Locksmith Scarborough Services
Meet a premiere Scarborough locksmith company with 24-7 emergency services which ensures that no matter when you need assistance, we can dispatch a technician to your location within minutes!
Car Locksmith Scarborough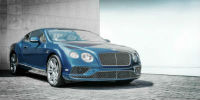 As locksmiths, we are typically called upon to address a wide range of emergencies, including being locked out of the car, being locked out of the home, addressing the security consequences after a residential or commercial property has been burglarized, if business access keys have been lost or stolen, if car keys have been lost or stolen, when locks are broken, when keys break off inside locks, and when locks have been damaged by moisture or contact with water. If/when any of these situations happen to you, you want to have the number of a trustworthy, reliable, high-quality locksmith that can come to you and resolve the situation immediately. That's where we come in.
Emergency Locksmith Scarborough
The technicians at GTA Locksmith and Doors are each licensed, bonded, and insured. Each technician has undergone extensive training to make it into our ranks. Available for 24-7 emergency service, we always have someone on-call and prepared to make appointments whenever you need them. We don't overcharge and throughout more than 15 years of providing Scarborough locksmith services, we stand by our reputation for having one of the fastest responses in the community.
Residential Locksmith Scarborough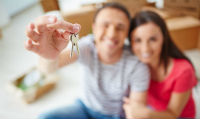 For a residential locksmith in Scarborough, know that we use non-destruction techniques to gain access to a property. When one solution does not work, we have numerous other ways to address a troubled situation. If it's a lock malfunction, a repair, or an installation or upgrade, we will do our best to provide the highest quality service while keeping costs low. It's not in our DNA to take advantage of our consumers and since our inception, we've always tried to cut the best deal for all involved.
Commercial Locksmith Scarborough
For commercial or industrial properties in Scarborough in need of a locksmith, we understand how unique your security needs may be. We have serviced thousands of commercial clients throughout Scarborough and the GTA dealing with damaged locks, keys breaking off inside locks, and/or lost security access keys. If any of these situations sound familiar, we can help.
24 Hour Locksmith Scarborough
Though our 24-7 emergency locksmith services in Scarborough apply to all services we offer, a lot of the emergency calls we receive are from customers requesting a car locksmith. If you've ever been locked out of your car, you want someone you can trust to help get you back in. There are a number of techniques we use to help clients regain access to their vehicles, all without causing any damage to their door or vehicle. The last 15 years as one of the GTA's top locksmith companies has afforded us the opportunity to learn and specialize in our craft. With the expert locksmiths we have on our team, we rise above the limitations of our competitors. Be it a fix, replacement, installation, or repair, GTA Locksmith and Doors is second to none. With professional Scarborough locksmiths on stand-by 24-7, contact GTA Locksmith and Doors today for more information on how we can help.
Contact Locksmith Scarborough
We are available 24/7, and you can call us anytime (647-991-9171). If you feel that the matter is not urgent or you would like to receive a quote please fill out the form below and we will respond at the earliest convenience.
Email Us