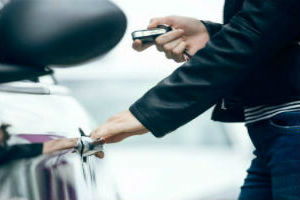 Welcome to a fully-equipped, 24 Hour Locksmith24 hour locksmith company in Guelph. Providing the city with a range of locksmith services, there is no job too big, complex, or small for GTA Locksmith and Doors.
All of the team members we have hired are all highly trained, certified, bonded, and insured. When we dispatch a Guelph locksmith to your residential, commercial, or industrial location, we ensure they are fully equipped with the resources required to get the job done. All of our technicians have been hand-picked and are among some of the best in all of the GTA. Be provided with the solutions you need, the quality of work you deserve and be helped out of any bind.
Residential Locksmith Guelph
As residential locksmiths in Guelph, we have maintained a strong presence in the community for more than a decade. In that time, we have helped thousands of Canadian homeowners install, repair, and access security systems, locks, and door service is provided. Continuously, we strive to uphold the highest standards of service, providing our customers the best we have to give. When you choose us, know that we use only the highest quality lock and security materials, are knowledgeable about the most advanced locksmith techniques, and won't stop until we've fulfilled our service agreement.
Commercial Locksmith Guelph
In addition to helping our residential homes, commercial and industrial spaces need locksmiths as well. Master key supply, re-keying, and main door security implementation are just some of the commercial locksmith services in Guelph that we offer. Every commercial space is admittedly different, requiring its own unique security solutions. We also understand that existing security challenges may change on a day-to-day basis for you. Fortunately, we provide emergency locksmith services in Guelph and the surrounding region, ensuring you receive the quality of service you deserve.
Car Locksmith Guelph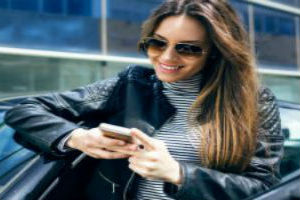 Being locked out of the house or the business is not all we do either. If you're ever locked out of your car and require a car locksmith in Guelph, choose us. What you will quickly realize when a technician arrives on the job is that they're willing to answer any questions and will help you regain access to the vehicle without damaging any personal property.
With over a decade of success to our name, there has been a lot responsible for that. Clarity in our communications, affordable and inexpensive locksmith rates, and meeting our customers' needs have all played a role. The rigorous training and upgrades that our professional technicians have undergone certainly also have a role to play. Available 24 hours a day, for all of your residential, commercial, and car emergency locksmith needs in Guelph, we are there. If it's not an emergency and requires more extensive lock and security systems, we would be happy to sit down with you to evaluate the security of your property.
Security is important but sometimes, our locks break down, our security systems stop working the way we want them to, or we end up locked out of our property. In managing the safety and well-being of our property, locks are important. So if you're not getting the performance you want, choose a locksmith in Guelph to receive thorough and appropriate security solutions.