Locksmith Vaughan
For more than 15 years, GTA Locksmith and Doors has been specializing in residential, commercial, and car locksmith services. The importance of safety and security in a lock is well understood by our team of technicians. When we dispatch a mobile locksmith to your location, you can count on us bringing the knowledge and resources required to get the job done right.
24 Hour Locksmith Vaughan
Just some of the work we have had the pleasure of completing in Vaughan includes high-security lock installation and repair, 24-hour emergency service in Vaughan and Richmond Hill, automotive lock-out, car key issues, lock repair, key replacement, and master keys. Licensed and insured, we know our stuff. For any locksmith query you have or if you're unexpectedly caught in an emergency situation, don't hesitate to get in touch. With 24-hour emergency services in Vaughan, we can have a locksmith on their way to you within minutes!
Residential Locksmith Vaughan
Finding a residential locksmith in Vaughan is not necessarily as easy as choosing the first company that pops up. Choosing the locksmith to work on your locks, doors, and/or other security hardware is an important decision. Serving Vaughan homes for more than a decade, we have been contacted by residential homeowners from all over the region. If you need to rekey or recode current locks, install a new security system, or regain access to your property, choosing a locksmith from GTA Locksmith and Doors is the best choice in the city.
Commercial Locksmith Vaughan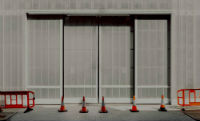 As commercial locksmiths, we also know the importance of upholding the highest standards of security on the premises. A broken lock, key, or security system is unacceptable in a commercial or industrial environment. For local commercial enterprises, know that we have worked with hundreds of companies over the years protect their property and assets. We would be happy to schedule a consultation to share further information on what the best locksmith services are for your property and/or if it is an emergency, we can have a technician dispatched immediately. Anytime, anywhere, receive 24-hour assistance when you need it most.
24 Hour Locksmith Vaughan
Speaking of 24 hour emergency services, there is rarely a locksmith-related need as urgent as being locked out of one's car. Be it having lost your key, broken off your key in the car door, or locking your keys inside, when the need is urgent, call GTA Locksmith and Doors. We can dispatch a technician immediately to your location and provide guidance on further action.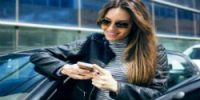 Master keys and high-security locks are no match for us either. If you don't yet know what the right lock and security hardware is best for your home, business, or car, we would be happy to discuss all of the appropriate options for your needs and budget. There's no need to compromise your safety with faulty locks and for when you're having difficulty gaining access, the damaging property doesn't have to be an option. Call an experienced Vaughan locksmith with the tools and techniques you need to help gain access and security.
Please feel encouraged to put our number into your phone so that when you need it most, we are there. Highly experienced in residential, commercial, and automotive locksmith services, we've worked with the more basic, traditional locksmith tasks to the more complex. Remember, 24 hours a day, 7 days a week, you won't find a better locksmith than with GTA Locksmith and Doors.
Contact Us
We are available 24/7, and you can call us anytime (647-991-9171).
If you feel that the matter is not urgent or you would like to receive a quote please fill out the form below and we will respond at the earliest convenience.
Email Us