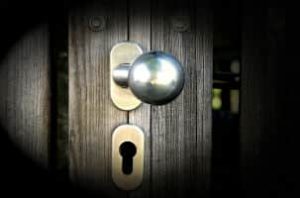 Meet the top Whitby locksmith company that provides
24 hour locksmith
services to residential, commercial, and industrial sectors. For homes and businesses in need of rekeying, lockouts, changing locks, emergency services and more, we are one of the top locksmiths in Whitby and all of southern Ontario. With every service call we receive, it's the ultimate goal to get to your location as quickly as possible, providing locksmith services on your time. In our time doing this, there's rarely a lock and key security situation that we have not come across at least a few times before.
Residential Locksmith Whitby
For residential customers who may be seeking to change their locks or who require an emergency residential locksmith in Whitby, get in touch. Among the residential Whitby locksmith services we offer, these include re-keying residential locksets and deadbolts, lock repair, lock replacement, door and frame repair, the installation of high-security locks, alarm systems, window bars, and large door viewers. We cover all aspects of door service. When working on properties such as in residential settings, we use only the highest quality materials and advanced techniques, when required, in order to maximize security in the home. Just give us a call and we will bring all the locksmith tools we need right to your front door. No matter the job, we can handle it quickly and professionally.
Commercial Locksmith Whitby
If you're a commercial business in need of a lock replacement or lock installation, throughout Whitby and the Durham region, we have serviced hundreds of commercial clients seeking the same. For more than a decade, we have provided through security solutions to businesses seeking to tighten up their lock, key, and security access. Certified, bonded, and insured, we convey a strong message of trust and reliability to our commercial clients. For Whitby commercial locksmith services, we provide the installation of high security restricted locks and keys, master keying and maintenance, the installation of complete door hardware, door closures, panic hardware, locksets, deadbolts, hinges, doors and frames, keyless entry locks, card readers and access control, keys and locks for office furniture, glass aluminum door hardware, window bars, and rekeying of all locks and key duplication.
Car Locksmith Whitby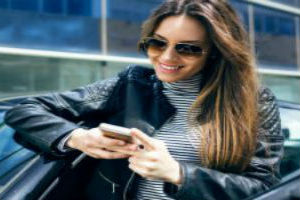 Searching for a car locksmith to get a key cut, a lock replaced, and/or to gain access after being locked out, we would be more than happy to help. We specialize in car keys, car lock installations and replacements, high-security locks, and emergency services.
There are few emergencies as big as being locked out of the home or your car. You need to have a locksmith you can trust to assist you. That's why we always say to put our number into your phone. Though you might not need it today, maybe you will tomorrow. If you do end up being caught in a bind, just give GTA Locksmith and Doors a call. As a premiere Whitby locksmith company, we will take care of everything and help you regain security access as quickly as possible – all with no damage to your personal property and at the most competitive, affordable rate.
If you require a Whitby locksmith service that has not appeared on our list of services or would like to speak with a representative, just give us a ring and we should be able to help. As an emergency mobile locksmith in Whitby, we have been providing high-quality services to the region for years. Reach out today and see why other customers continue to rely on us whenever they need a locksmith.