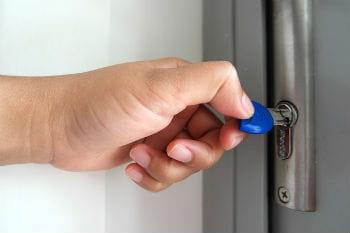 Being locked out of the house is never fun and it can happen at the most unfortunate of times. Over the years, GTA Locksmith and Doors has received calls from many Torontonians in a bind – some on their way to work or out for a job interview, some returning home after a family outing, and some coming in after a long day at work.
Being locked out of the house, to put it succinctly, sucks and what to do when you're locked out of your house is not always crystal clear. Instead of being stuck without anything to do about it, we recommend having our phone number in your smartphone so that in the case of an emergency, you have a 24-7 emergency locksmith service you can reach for help.
Before any home lock-out situation happens, there are many things that can be done to prevent it. For example, providing a spare key to a neighbour or a friend who lives nearby can help save you from having to call locksmith services. If you're renting and your landlord lives nearby, trying to contact them to see if it's possible for them to come by and let you in is an option. If you are in a building with a management office, they may be able to assist you in getting in though you will need self-identification and proof of residence on-hand.
Don't be embarrassed if you end up locked out of your home or business. It's happened to the best of us. Throughout a decade and a half of doing this, we've seen it happen to everyone. Though some have been able to gain access to their homes using a paper clip or a credit card, should these techniques work, you may want to consider an upgrade if it's that easy to get in.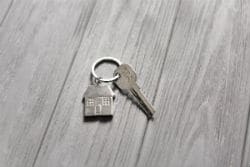 As locksmiths providing 24-7 emergency locksmith services, victims of being locked out of their home don't need to wait for long. Day or night, we have technicians ready to dispatch. We pride ourselves on having a rapid response and affordable rate. The minute you call us, we will get someone on their way to you no matter where you are situated in the GTA. Every technician comes equipped with all the tools required to get the job done on the spot and get you back in your home – safe, sound, and out from the always unpredictable Toronto weather.
For the unlucky ones who are stuck, fortunately, you have a top Toronto locksmith service company here capable of handling any lock-related situation. No doorknob, deadbolt, locking mechanism, or locking system phases us. For when you don't have a set of keys, rest assured with a certified residential locksmith at your service, we will gain entry in no time.
There are few things in life as irretrievably frustrating as being locked out home. As therapeutic as breaking a window to get in may sound, calling a locksmith is much less dangerous. For top locksmith Toronto service, be sure to call GTA Locksmith and Door. We would be happy to help in getting the door open!